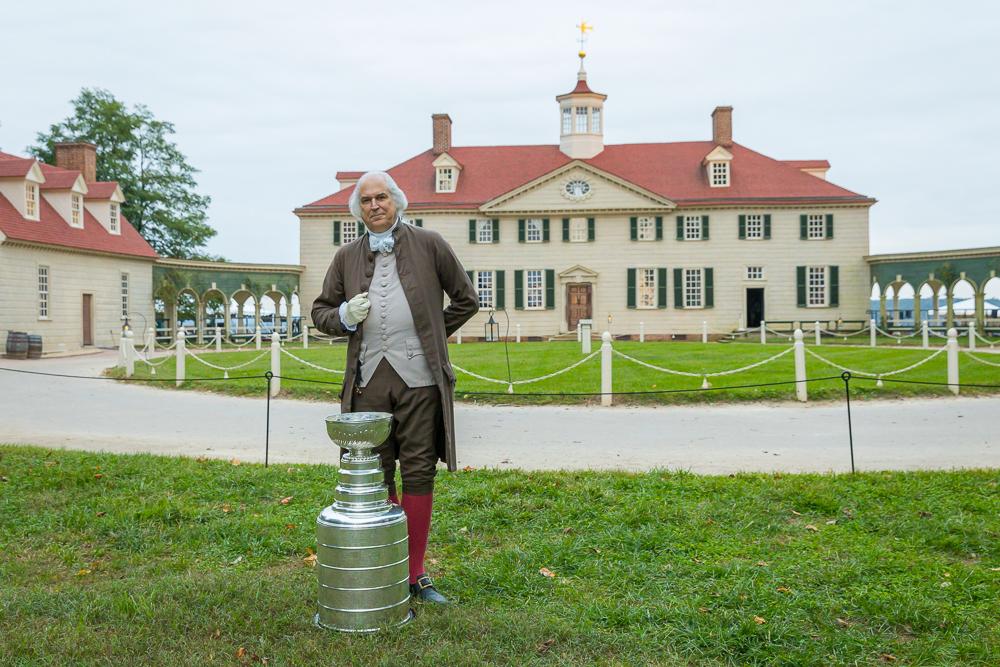 Friday, October 05, 2018
After the Washington Capitals won their first NHL championship in 2018, the Stanley Cup Trophy was toted around the world in celebration. Per longstanding NHL tradition, the winning team gets 100 days to celebrate with the trophy, and in 2018, the famous memento went as far as Russia and the Czech Republic. Its journey on October 5, however, was just a short jaunt across the Potomac.
While no players were on hand for this tour stop, the 35-pound trophy was accompanied by its two handlers who ensured that its visit to Mount Vernon went smoothly. After being unloaded onto a golf cart upon arrival, the Stanley Cup was driven to the bowling green for a few photos with "George Washington" himself. Onlookers watched with curiosity as the trophy then crashed the Fall Wine Festival on the east lawn for more photographs in front of the Mansion and its championship-worthy view.